The green movement has officially broken the barriers of the pizza culture. The design firm, ECO Inc. has invented the Greenbox. It's clever invention that makes it simple for you to have your Melbourne pizza and eat it with style.
Introducing The Greenbox
The Greenbox is a pizza box that is perforated on the lid. The perforations break the pizza box into four different sections that can be used as pizza plates.
You can also tear off a few of the triangular strips from the sides of the bottom section of the box, fold at the score, and you've got a handy-dandy half-sized pizza box for your leftover pizza slices!
Pizza Box Turns Into Pizza Plates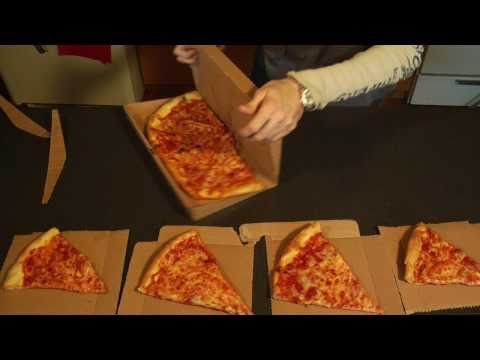 Because parts of a pizza box get all greasy they aren't necessarily considered to be recyclable. This usually only happens to the bottom of the box. The lid, being made out of corrugated cardboard, can usually be recycled, so you could argue that by using it for pizza plates makes it unsuitable for recycling. You could also argue that by not using real plates you save on water use.
Say Goodbye To Dirty Dishes
No matter which argument you stand behind, at the end of the day, if you call for pizza delivery here in Melbourne you're going to get a pizza box. Chances are you're going to use some form of disposable plates to eat it off of so you don't have to worry about cleaning dishes.
After all, when someone orders out, it usually means they aren't in the mood for cooking or cleaning up the mess associated with it. So why not use your pizza box for pizza plates? You're paying for it anyway.
Aussie Pizza Connoisseur
Melbourne Pizza Delivery © 2009-2010